It will soon be a new decade… The only certainty is that your predictions for 2020 will be wrong..
I'm pretty certain that you can identify at least half a dozen, if not a dozen external forces, that will impact the performance of your business in 2020
and beyond. These external pressures will add to the complexity of managing your Business as Usual issues – managing resource allocation, having the
right people on the bus, navigating changing customer preferences etc. etc.
It seems to me for the CEO and Board of a private company the range of choices available to respond to these forces of change are limited to a few.. They're
obvious but worth stating below, you can choose to :
Explore a range of scenarios and determine a planned response to each.
Decide to be the industry disruptor, whether through product / service or business model innovation.
Decide to search for the Blue Ocean instead of chasing a slice of the market and margin that is currently owned by others.
Acquire others or potentially merge with others.
Expand into new markets … domestically and or internationally.
Develop some seriously smart industry leading new products or services.
Change your business model.. to deliver value to your customers in a different way.
A mix of the above.
And then there are the old favourites..
To be more efficient – ie plan to get 10% more sales and 5% more profit…sound familiar?
Keep doing what you're doing and hope that next year is better than this one.
Whilst the range of options are limited, each choice has profound implications in terms of opportunity and risk. With the exception of applying the "hope"
strategy implementing any of these options will require focus, commitment, new skills and most likely additional resources. Making the "right" choice
is the challenge.
This challenge is greatest if you're the CEO of an established mid-sized business. You've built the business, established a brand, developed a loyal customer
base and yet you instinctively know your that customers perception of value and good service is changing. You know that whilst business is good you
need to find time, skills and resources to drive new initiatives.
There is however a Right Strategy for your organisation – one that melds your aspiration with your risk appetite and resources.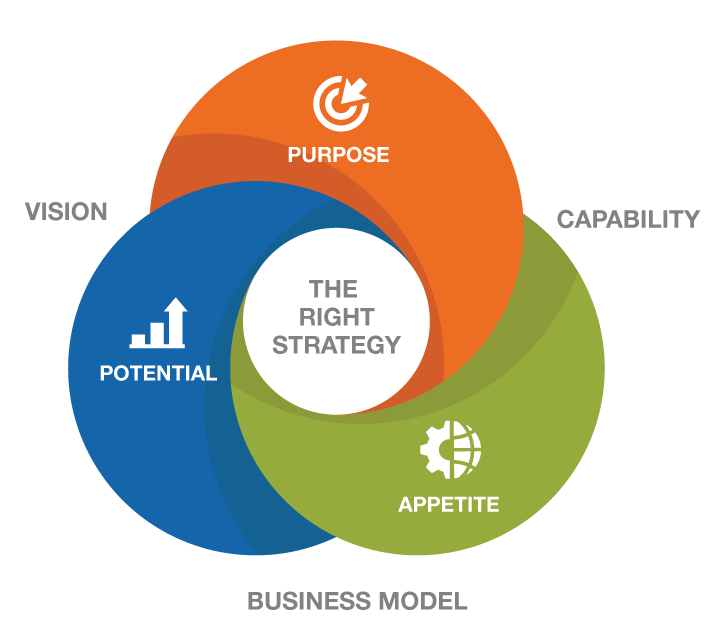 The Right Strategy
If you can uncover The Right Strategy it will have a massive impact, unleashing energy in
your organisation, it will give Clarity about what the CEO and Leadership team need to focus-on, both the How and the What.
But then of course comes the challenge of implementation as those forces of change can knock you off course..
A key solution to staying the course is to appoint your company Advisory Board.
Combining the Right Advisory Board with the Right Strategy and you have the 10X factor.. You'll have Clarity and Focus on what to do, how to do it by skipping several steps,
achieving your purpose more quickly, more efficiently and with bigger impact!
This combination will give you better performance, better thinking, agility and an accountability framework to address the opportunities and challenges
of your Horizon 2020.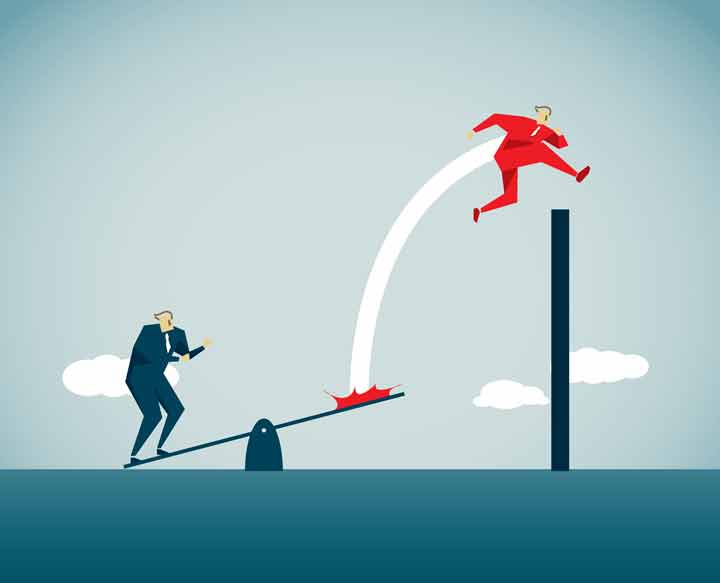 Combining the "right strategy" with the "right" Advisory Board provides massive leverage.
Is 2020 the year for you to use experienced, independent, external assistance to help you and your team develop the Right Strategy?
Working with Lead Your industry
Developing The Right Strategy for 2020 and beyond
Working directly with your organisation
Strategic Planning Workshops:  1-3 days
We facilitate the development of your strategic plan with your board and leadership team.
The Leading Strategy Program – 3 months
Working together we deconstruct and reconstruct the value proposition of your business and then develop the "Right Strategy" for your organisation
for the next 3 years.
Business Transformation Program – 12 months
Working together we deconstruct and reconstruct the value proposition of your business and then develop the "Right Strategy" for your organisation
for the next 3 years. We then establish and chair an Advisory Board to oversee the implementation of the "Right Strategy".
Working with you in groups
Establishing your Advisory Board
We can help develop an Advisory Board for your organisation either in person or online in the following ways:
Establish your Advisory Board. Working with you to establish and initially Chair your Advisory Board, identifying and securing the
relevant members, setting the appropriate meeting frequency and structure.
I participate in your established Advisory Board – adding my skills, growth, strategy and international experience.
Please contact us via support@leadyourindustry.com or +61 2 8860 9543 to explore the
right solution for you.